Greetings Ghostrunner,
Thank you to everyone who joined us today for this Ghostrunner 2nd anniversary Stream. You can watch it here if you missed it:
Watch the Ghostrunner 2nd anniversary stream featuring One More Level. In this stream you will find Ghostrunner 2 details, community happenings, Legendary Ghostrunner Challenge announcements, and more.
Check out some of the Ghostrunner 2 concept art featured in the anniversary stream.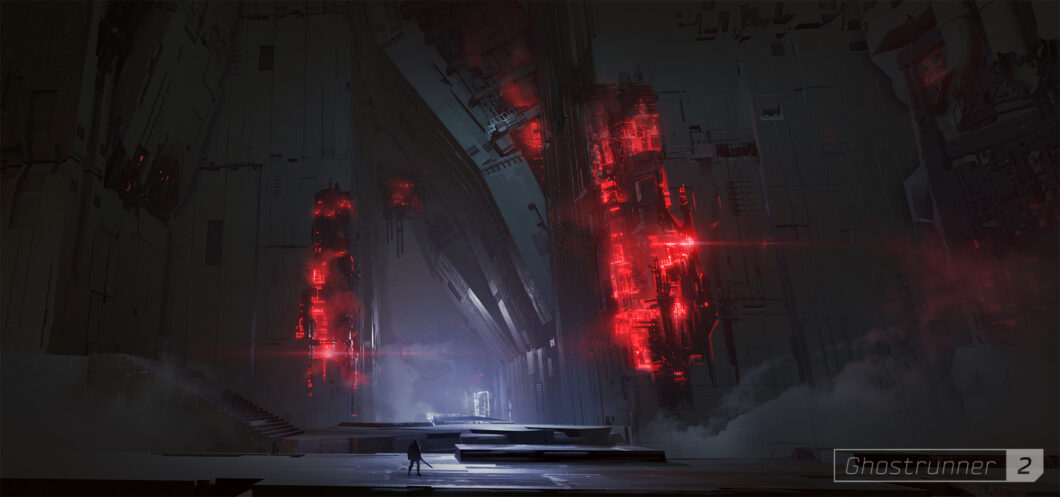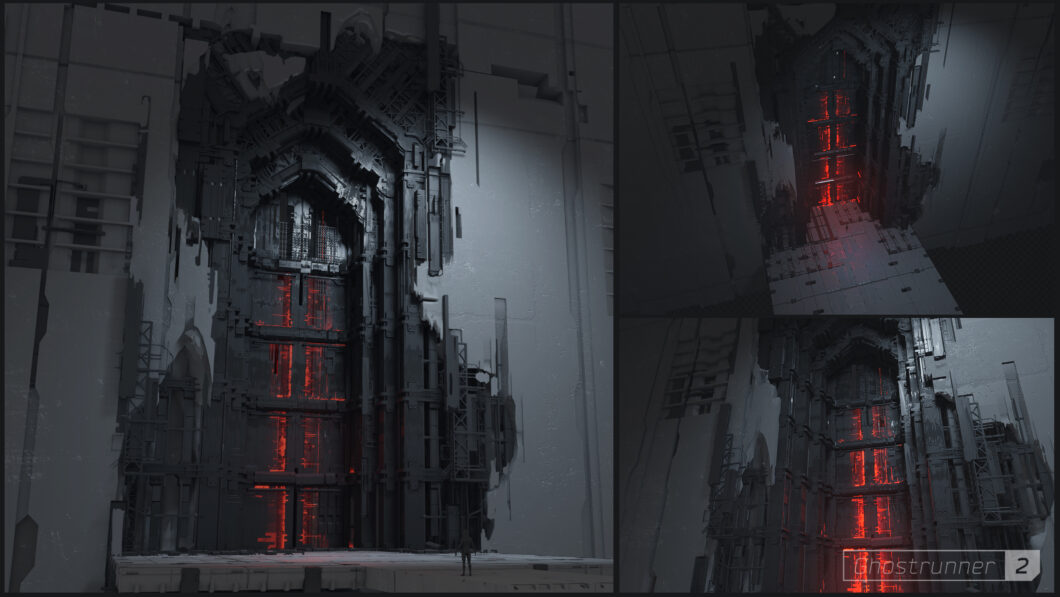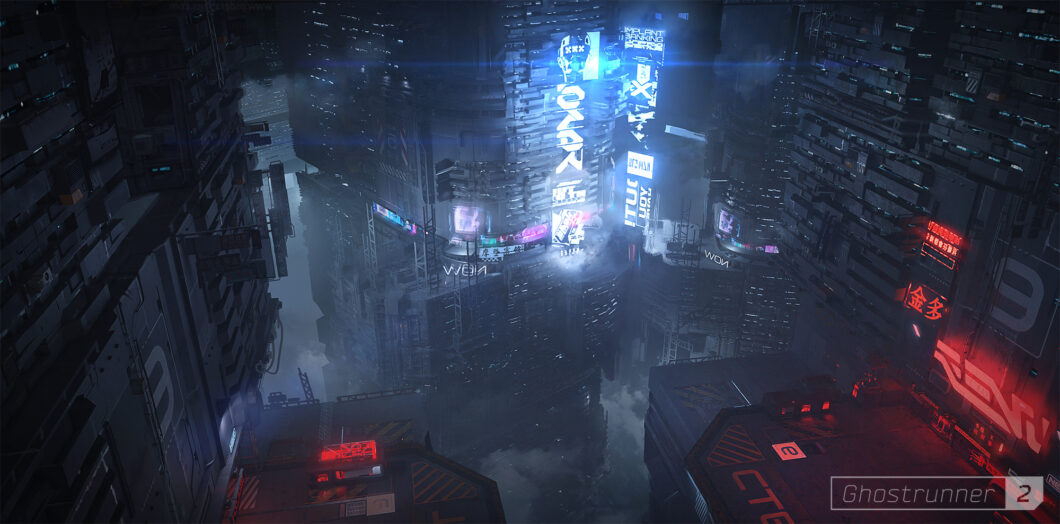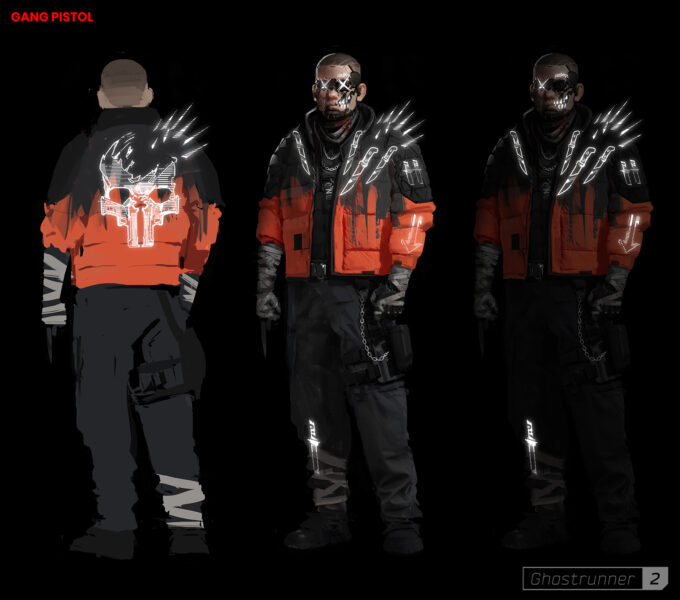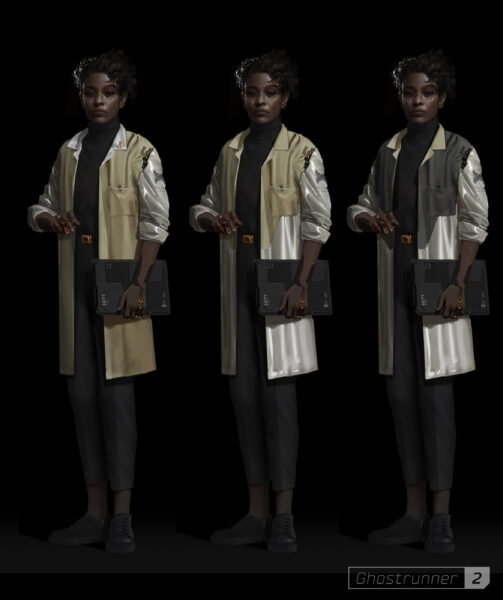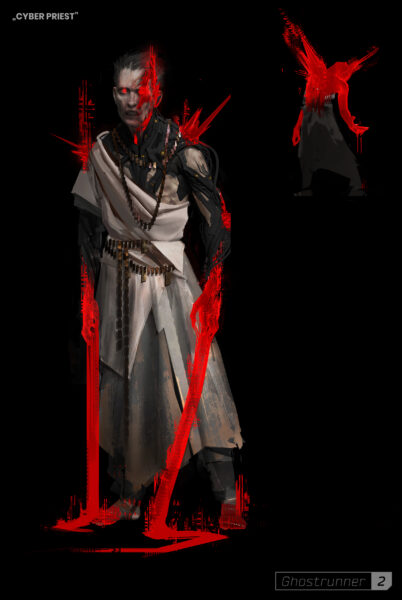 If you are interested in the Legendary Ghostrunner Challenge here are the remaining details:
Let's give a massive shout out to these incredible people who qualified for the Legendary Ghostrunner Challenge:
Cindorian#8676
김스윙#0441
Taartin#5168
Rerork#6718
Johnny Jail Bait#0182
SuperColliderS#7820
Comedy Bronze#7854
Ziomigiusz#1495
Jawa#3522
KittenLover10#2050
Skelt#4847
пОЕХАВШИЙ#3265
Lukas Johannimloh#2295
XiqKS#7910
rehtael#5292
Rassy#6144
Le_Beep#1921
pugg#8785
They will speedrun for the fastest completion time using the same settings as the Wild Card and qualification phase. However, the one rule that is different for the Legendary Ghostrunner Challenge is that participants will have to set the settings to 1 life instead of 3 lives!
The Legendary Ghostrunner Challenge will be live on Twitch and YouTube on November 13 from 9AM to 3PM PST. Each participant will be hosting their own streams during the event.
Anyone can watch the Legendary Ghostrunner Challenge live by looking at the following links for streams with the title "Legendary Ghostrunner Challenge".
All qualified participants will need to check in ASAP via Discord Mod Mail in the Ghostrunner server. We will then give all participants a special server title and grant access to the LGC Lounge channel where important event details will be shared.
For a participant to win the Legendary Ghostrunner Challenge they will need to complete the Wave Mod v 3 with the fastest time and only 1 life.
All participants will win: Ghostrunner keyboard key caps, Ghostrunner mousepad, HyperX swag bag, Collectable 505 Games pins, and other prizes.
The winner will receive: HyperX Cloud Alpha Wireless headset + Quadcast Microphone + Alloy Origin 60 keyboard (US layout) + Ghostrunner mousepad + Limited Edition Ghostrunner key caps + HyperX swag bag + exclusive Ghostrunner Katana + featured in Ghostrunner 2!
Join the rebellion on Discord: https://discord.gg/ghostrunner
Get Ghostrunner:
PlayStation 5 US: http://505.games/PS5US
PlayStation 5 EU: http://505.games/PS5EU
Xbox Series X|S: http://505.games/XboxSX
PlayStation 4: https://bit.ly/GhostrunnerPS4
Xbox One: http://bit.ly/Xbox_Ghostrunner
Steam: http://bit.ly/Steam_Ghostrunner
Epic Games Store: http://bit.ly/Epic_Ghostrunner
GOG: http://bit.ly/GOG_Ghostrunner
Luna: https://505.games/GRLuna
Switch US: http://505.games/GRSwitchNA
Switch EU: http://505.games/GRSwitchEU
Follow on Social Media:
Facebook: https://facebook.com/ghostrunnerthegame
Twitter: https://twitter.com/GhostrunnerGame
Instagram: https://instagram.com/ghostrunner_game
Reddit: https://www.reddit.com/r/GhostrunnerOfficial/
For behind the scenes details on all of 505's games, head to the official:
505 Games Facebook: https://www.facebook.com/505Games
505 Games: Twitter: https://twitter.com/505_Games