Completed Ghostrunner and looking for a new challenge? Take on Dharma Tower once again in the brand new Hardcore Mode and pick up a new set of skins with the Winter Pack DLC, available now on Steam, Epic, GOG, Xbox One, and PlayStation 4*.
If you haven't already picked up Ghostrunner, grab up to 25% off on various platforms for a limited time only throughout December!
Hardcore Mode
Hardcore Mode creates an all new challenge for Ghostrunners! Unlocked after completing the main game, Hardcore Mode challenges players with altered level designs as well as tougher enemies from the beginning! Use all your newly acquired skills and abilities to take on a tougher Dharma Tower!
Do you have what it takes to fight off the hordes of cyberpunk nightmares on your path to the Keymaster?
*Hardcore Mode will initially launch on PC, with Xbox One & PlayStation 4 available from 17th December.
Winter Pack DLC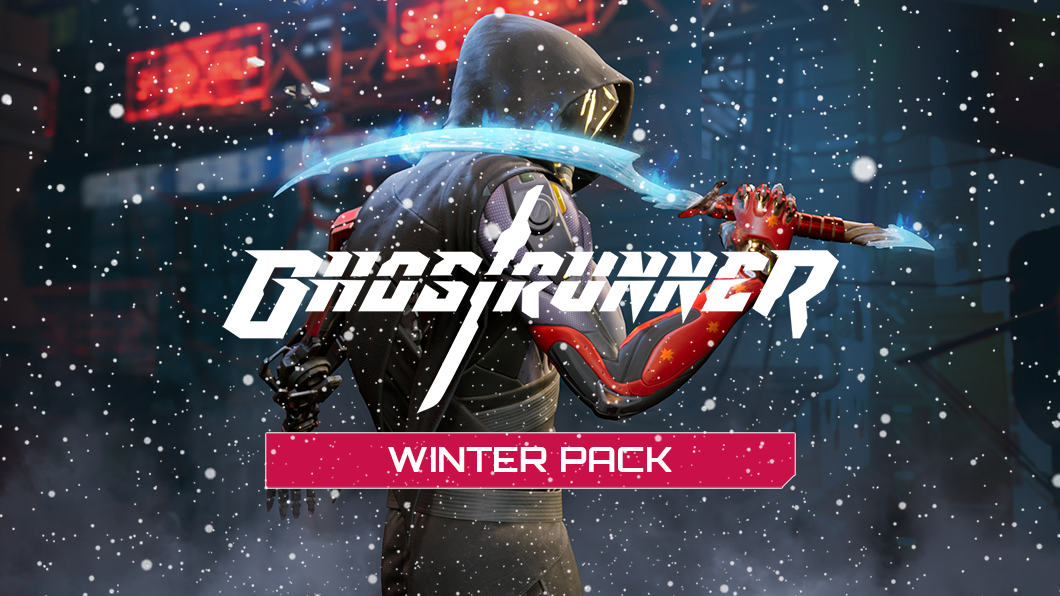 Pick up the new Ghostrunner Winter Pack DLC with the Cold Snap Katana and Cold Blood Glove to add to your cyber ninja collection. Save humanity in style and show off the vengeance of the Ghostrunner with these exclusive Winter themed skins available now!
*Winter Pack DLC & Hardcore Mode for Nintendo Switch will launch in Q1 2021.