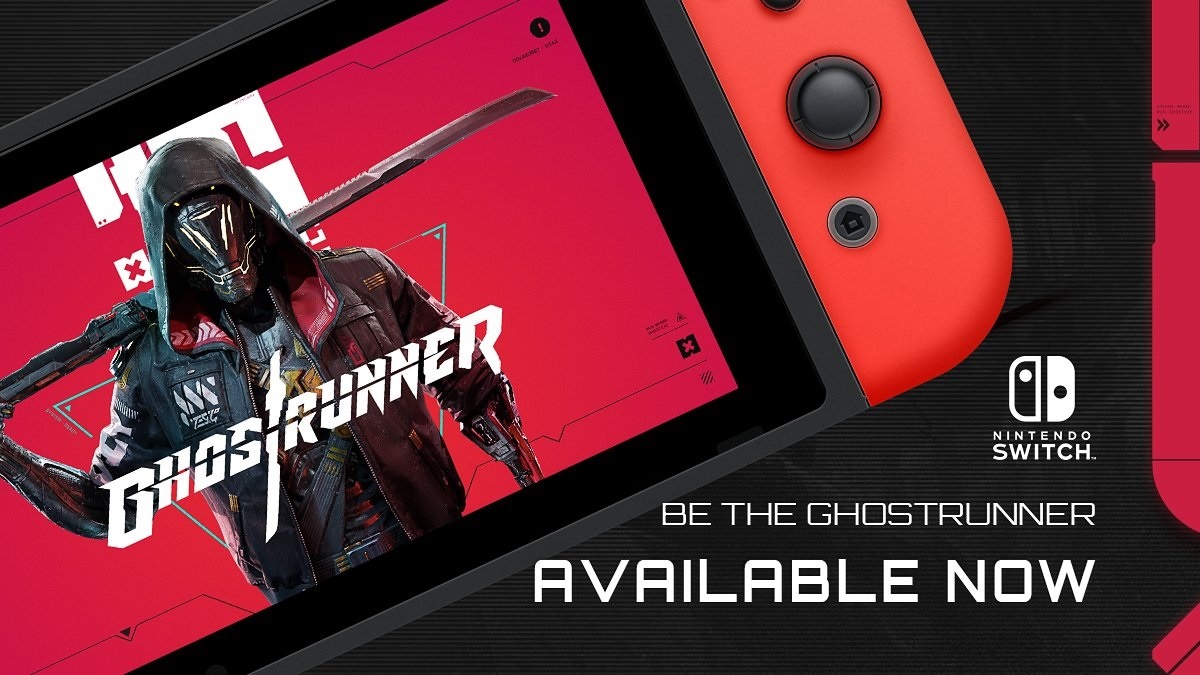 Ghostrunner is now available on Nintendo Switch™!
For those of you looking to purchase Ghostrunner on Nintendo Switch™ you will find that when you access the Nintendo eShop™ you will see Ghostrunner listed twice!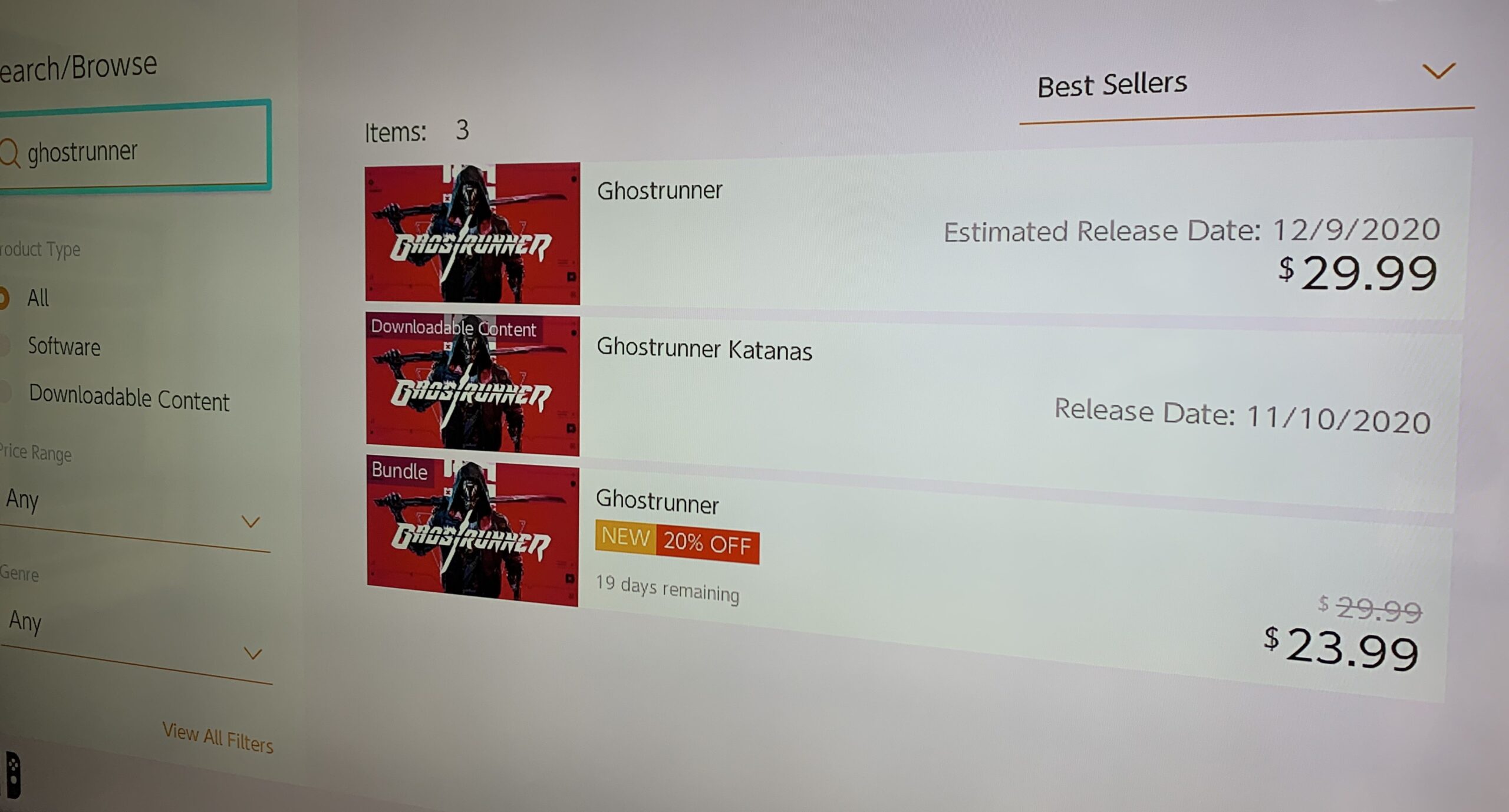 Don't worry about the extra listing (the full price $29.99 version) showing Dec 9th as a launch date and simply buy the discounted version of Ghostrunner available today! We decided to give a nice discount and bonus vanity content to Nintendo Switch™ users who purchase Ghostrunner at launch and Nintendo's policy requires the base game, without discount and bonus vanity content, to be visible with its expected release date.
If you are a Ghostrunner at heart and want to be a member of the Ghostrunner community then join the official Ghostrunner Discord server.

For more information about Ghostrunner, including full language support, visit the official Ghostrunner website.
Join us on social media:
Twitter
Facebook
Instagram
Discord