Back to news list
Ghostrunner Halloween Pack, Road map, and Anniversary Celebration
31.01.2022
Happy Anniversary Ghostrunners! 🥳
Thank you all for an incredible year!
Today we launch the new Halloween cosmetic content for Ghostrunner, kicking off a month of exciting events to celebrate the series' one-year anniversary. The newest cosmetic DLC coming to the critically-acclaimed first-person cyberpunk parkour action game embraces October's ghoulish vibes.
Wield six new spooky swords, including the pumpkin-inspired Jack-O', a ghostly Shroud blade, and four alien-themed katanas, Anomaly, Monstrosity, Night Terror, and Carnivore. Equip the new NAME glove to complete Jack's costume, all for $4.99 / €4.99 /£4.69.
What do you think of the new Ghostrunner road map?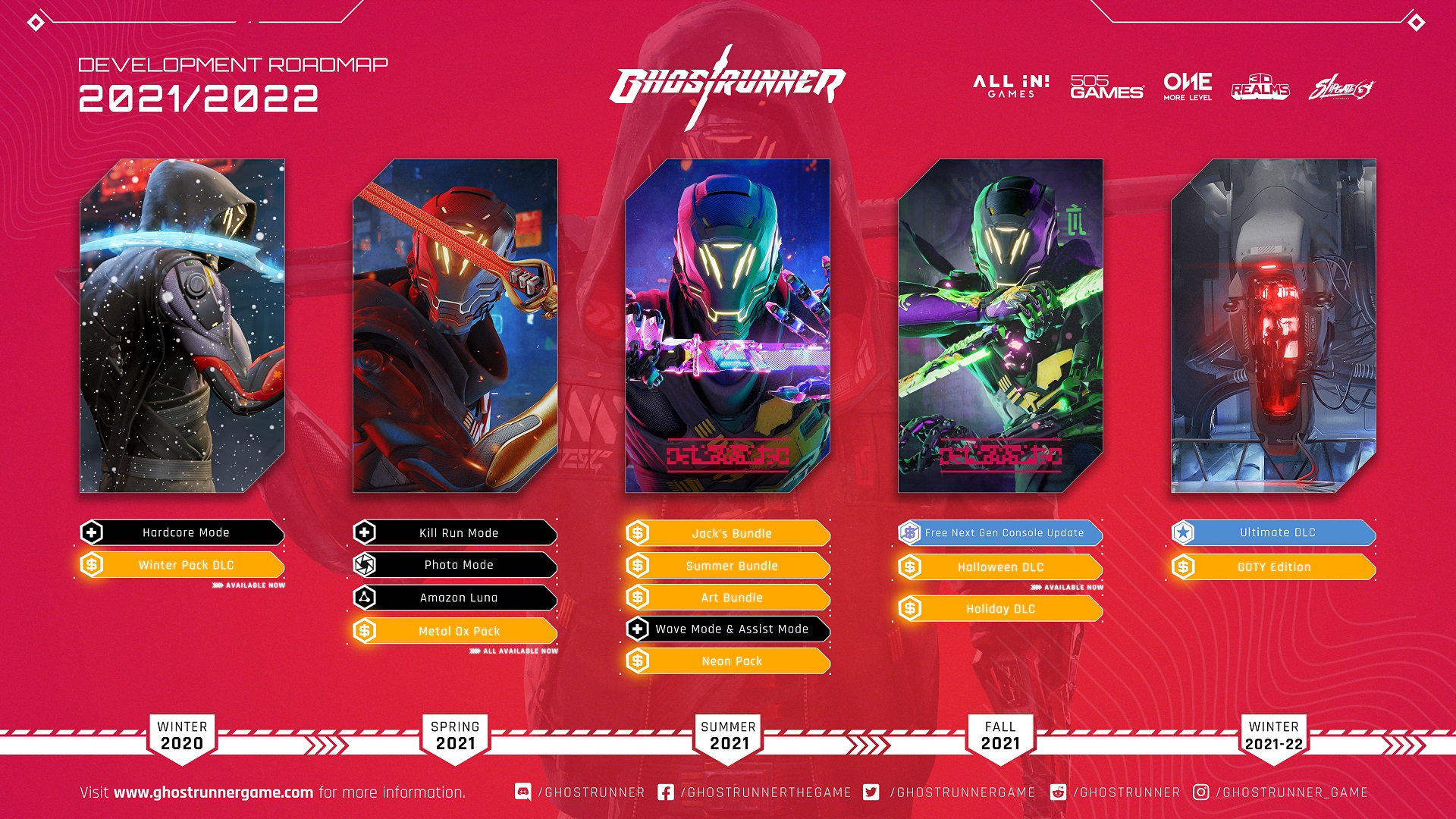 Prepare for a month of exciting community announcements and a grand finale at the end of November!
We are kicking off the Ghostrunner anniversary with a month of fun events to win prizes. Join the Ghostrunner Discord community and share Ghostrunner memes or fan art. If your image is new, original, safe for work, shows reasonable effort, and appropriate then we will contact you via DM to provide you with a Steam prize code to redeem Ghostrunner or another title in the 505 Games catalogue. Limit one prize per person for this event.
We are going to have some other major announcements in the coming days so be ready for some big surprises that are coming!
Until November 1, Prime Gaming subscribers can claim a free Ghostrunner code on GOGcom as well as an exclusive Katana.
Tell your friends and spread the hype!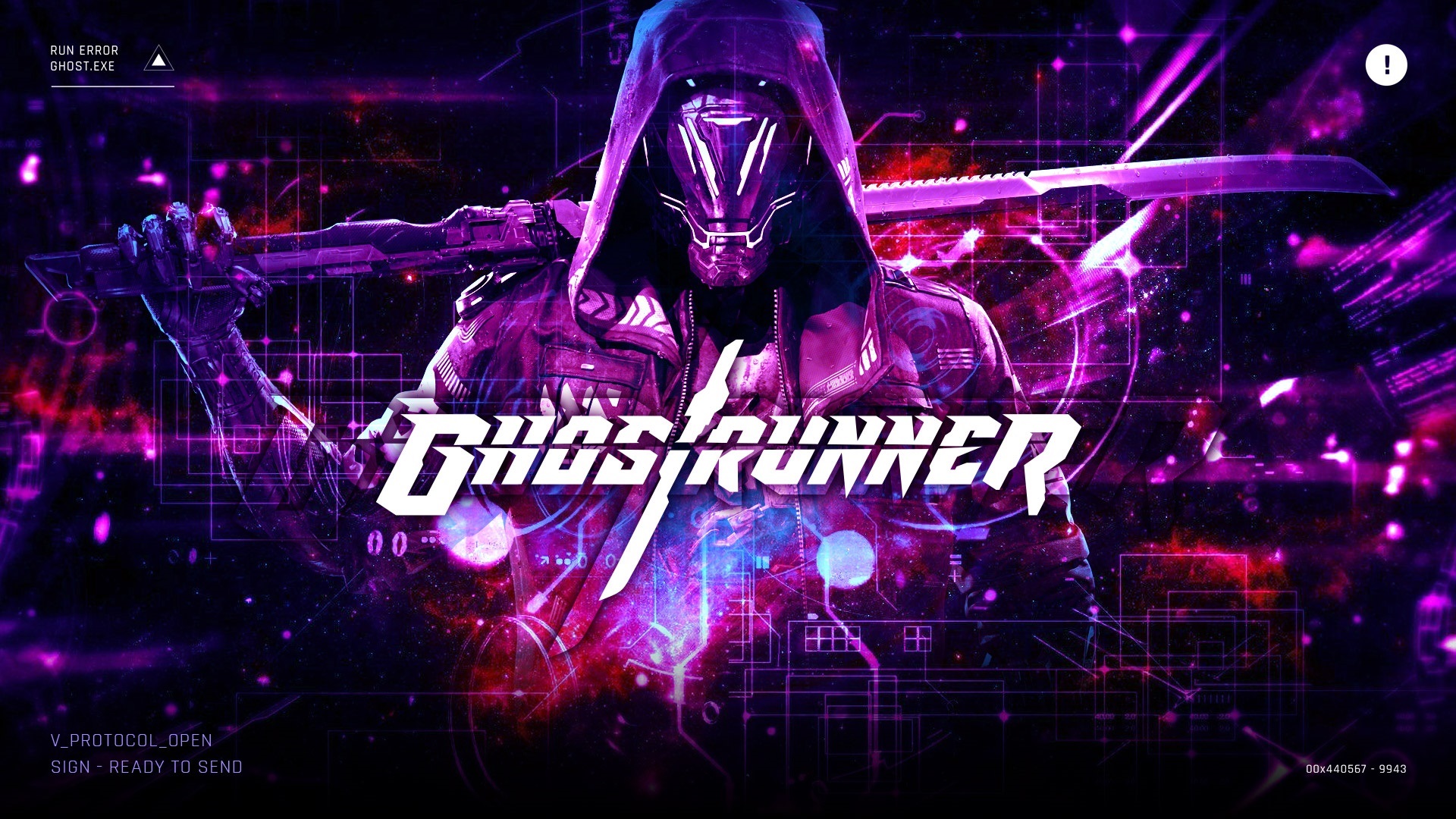 Thank you all for being members of the Ghostrunner family and Happy Birthday to Ghostrunner! We have shared many experiences together and it brings the Ghostrunner team joy to know that you enjoy our game. Please check out a special video we made for our fans: