Check out the recently announced development roadmap for Ghostrunner, teasing an action-packed year that will see a variety of free and premium content launch for the award-winning game.
This advanced look at future development follows 505 Games' recent acquisition of the Ghostrunner IP from Polish publisher All in! Games and the launch of the game on Amazon's cloud-based gaming platform, Amazon Luna.
Players can look forward to two new game modes coming to Ghostrunner on all platforms this spring, including Kill Run Mode, a challenging mode where players have limited time to complete levels, and the highly requested Photo Mode.
A premium cosmetic DLC will also be released this spring, followed by a steady flow of new content throughout the summer, all culminating with the roll out of a free next generation update for console players later this year.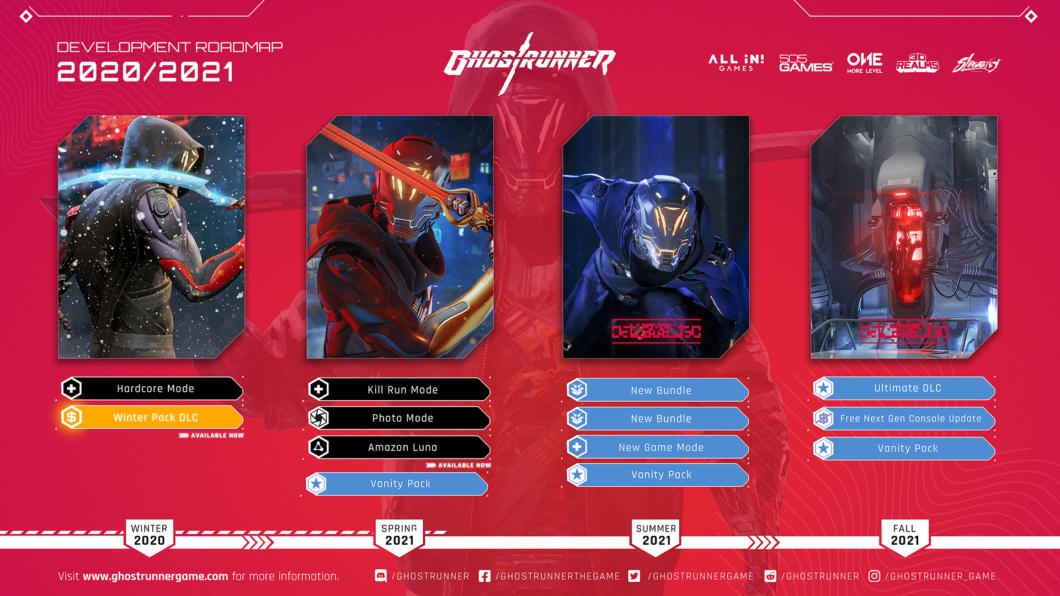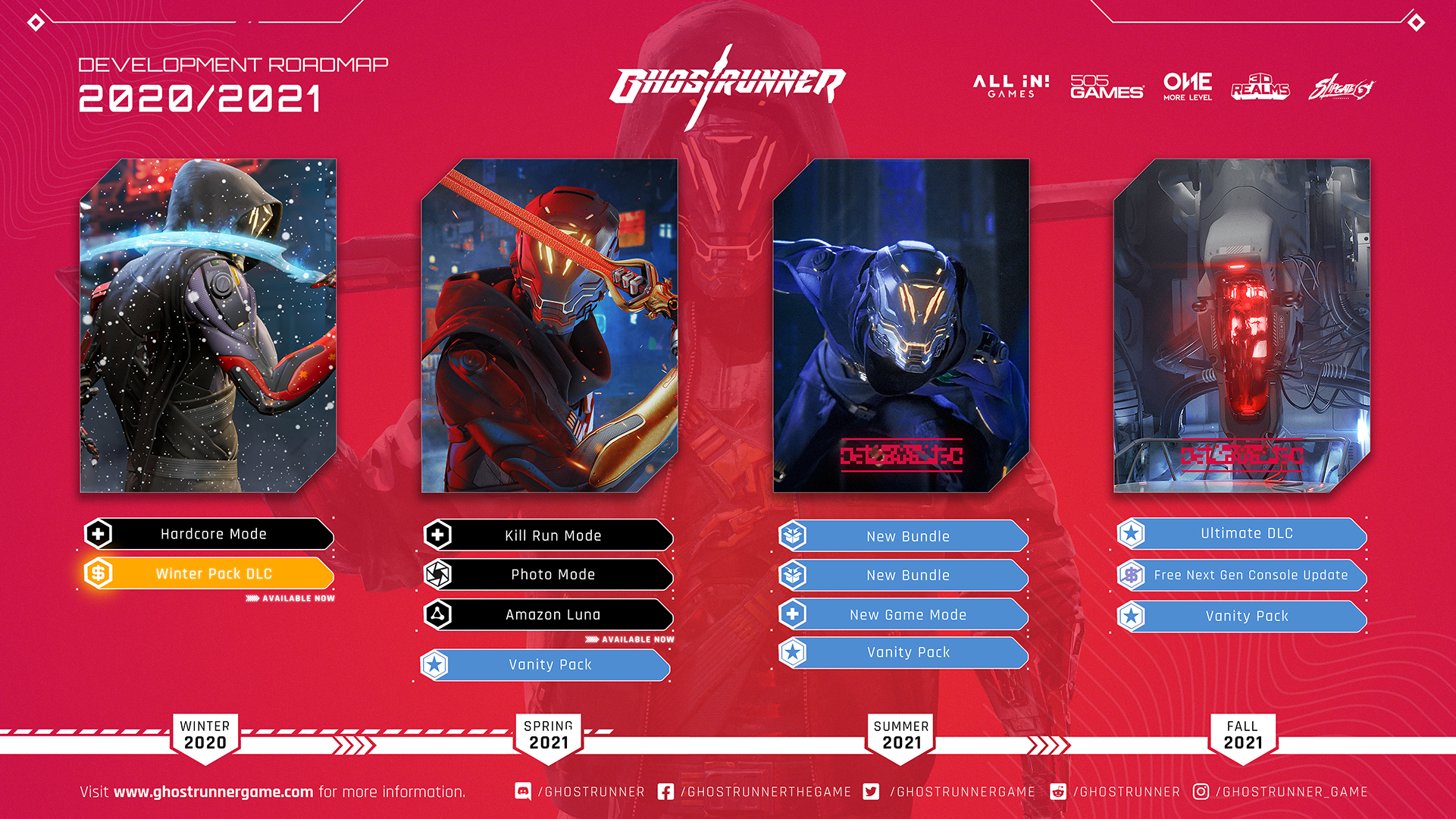 Keep an eye out for more news soon runners!