Back to news list
Ghostrunner Gets the Metal Ox Pack DLC Plus Two Brand-New, Free Game Modes!
13.04.2021
The biggest update so far to Ghostrunner is now available with the launch of the Metal Ox Pack DLC, two brand-new, FREE game modes (Kill Run Mode and Photo Mode), as well as several performance updates for consoles.

Grab the Metal Ox Pack DLC from your respective platform today, for $4.99, €4.99, or £3.99. For a limited time, fans can grab the Keymaster Bundle on Steam, including Ghostrunner, the Winter Pack, and the Metal Ox Pack, at a 10% discount.
Watch the Metal Ox Trailer
The Metal Ox Pack DLC
The Metal Ox Pack DLC will spice up your runs with a few sets of new gloves and swords in celebration of the Year of the Ox. Inspired by Chinese culture, the weapons are named after four of the five Confucian constant virtues: Benevolence, Justice, Integrity, and Rite.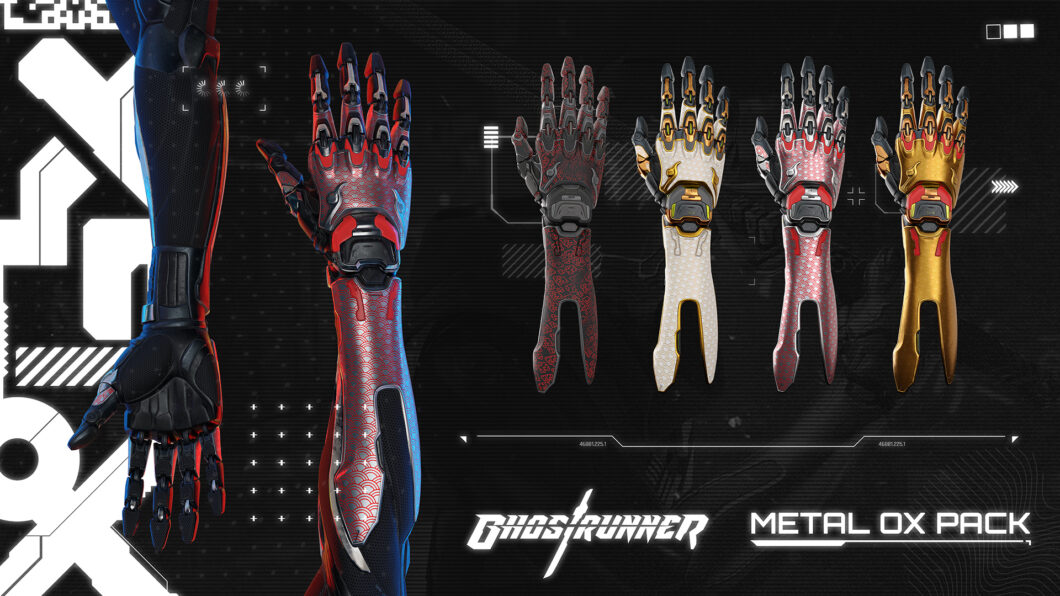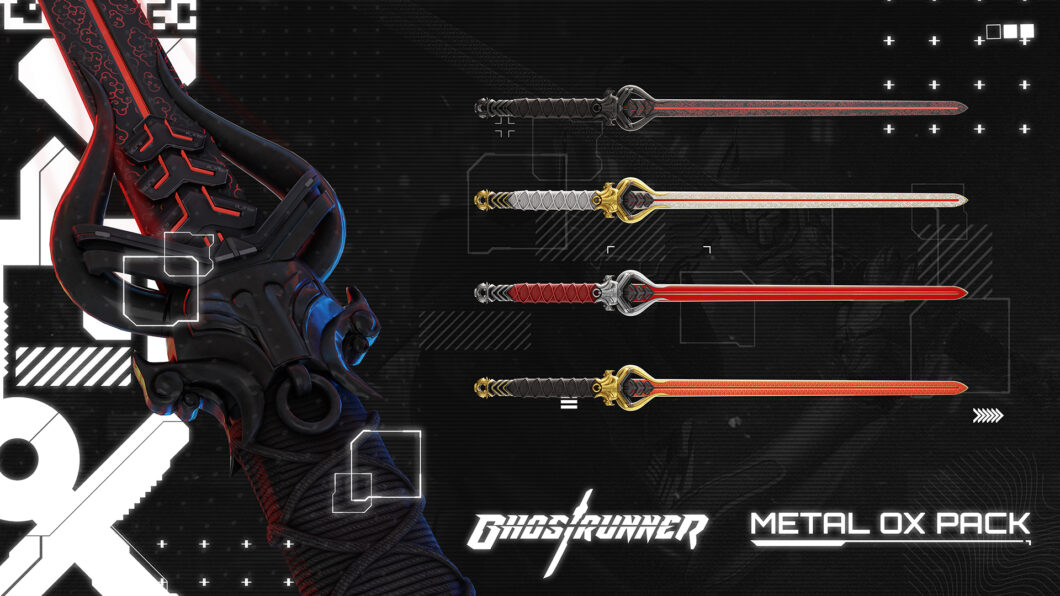 Free New Game Modes
Together with a number of updates and improvements we're also launching two free, brand-new game modes: Kill Run Mode and Photo Mode.

Kill Run Mode
Take on the challenge of Kill Run Mode in which eliminating enemies and picking special clocks adds much needed seconds to your countdown timer. Find the perfect balance between combat and speedrunning while staying alive! Can you reach the end before time runs out?

Every level completed will earn you a medal—aim for the best times and collect all the medals to unlock exclusive, additional in-game content. Show off your skills with a sword and glove set reserved only for the best.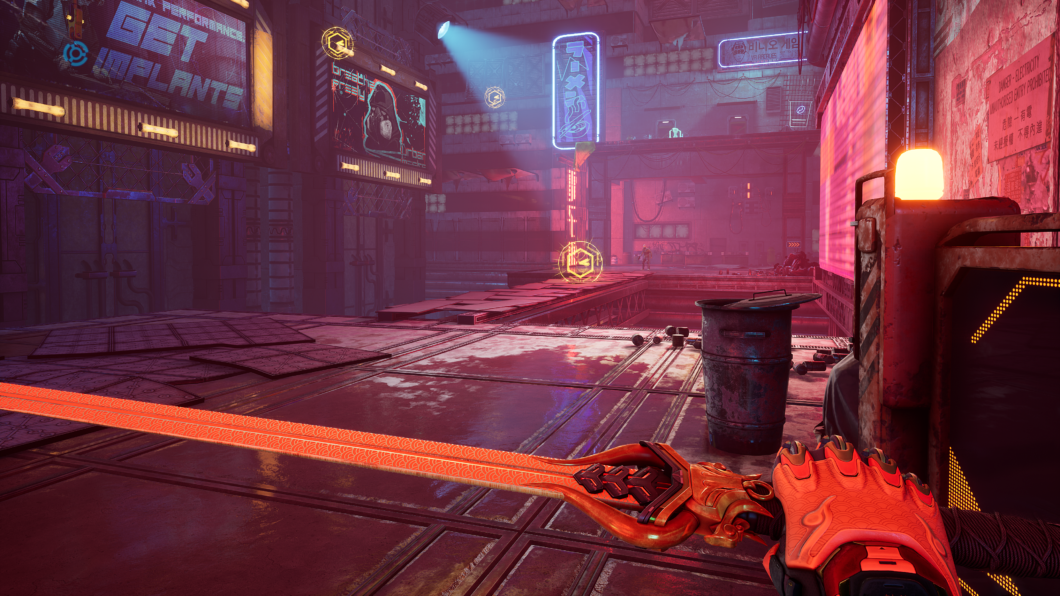 Photo Mode
There's hardly any time to enjoy the stunning streets and bright neons of Dharma Tower when you're considered a public enemy. Or is there? With the brand-new Photo Mode, you'll be able to capture the dark, yet beautiful views you usually have to run past. Take a break from constant slashing and dashing to create the perfect shot with your favorite filters and modifiers and share it with the Ghostrunner community.
Performance Update
The major performance update this month introduces Performance Mode for PS4 Pro, as well as a brand new FOV Slider, and Grappling Hook Aim Assist for consoles.

See you in the Cybervoid runners!